I'm a videographer and content creator from the Netherlands who specializes in shooting campaigns, events, and other projects both nationally and internationally.
With many years' experience in the video, drone, and graphic design fields, I am skilled in taking your project from concept to completion. And when working on a project, I strive to anticipate your needs and contribute new ideas to upgrade your results and make the end product even better than you imagined.
I believe in working hard and playing hard and think the best kind of people are those who aren't afraid to be themselves. This is expressed through one of my favorite sayings: "Stay Weird." When you're unafraid to be yourself and are bold in bringing all your creativity and passion into your work, the results speak for themselves!
Choosing Epic Pixel for all your videography needs means choosing a professional you can rely on to make your vision a reality. Take a look at some of my recent work or my drone portfolio on Instagram to see what I'm up to now.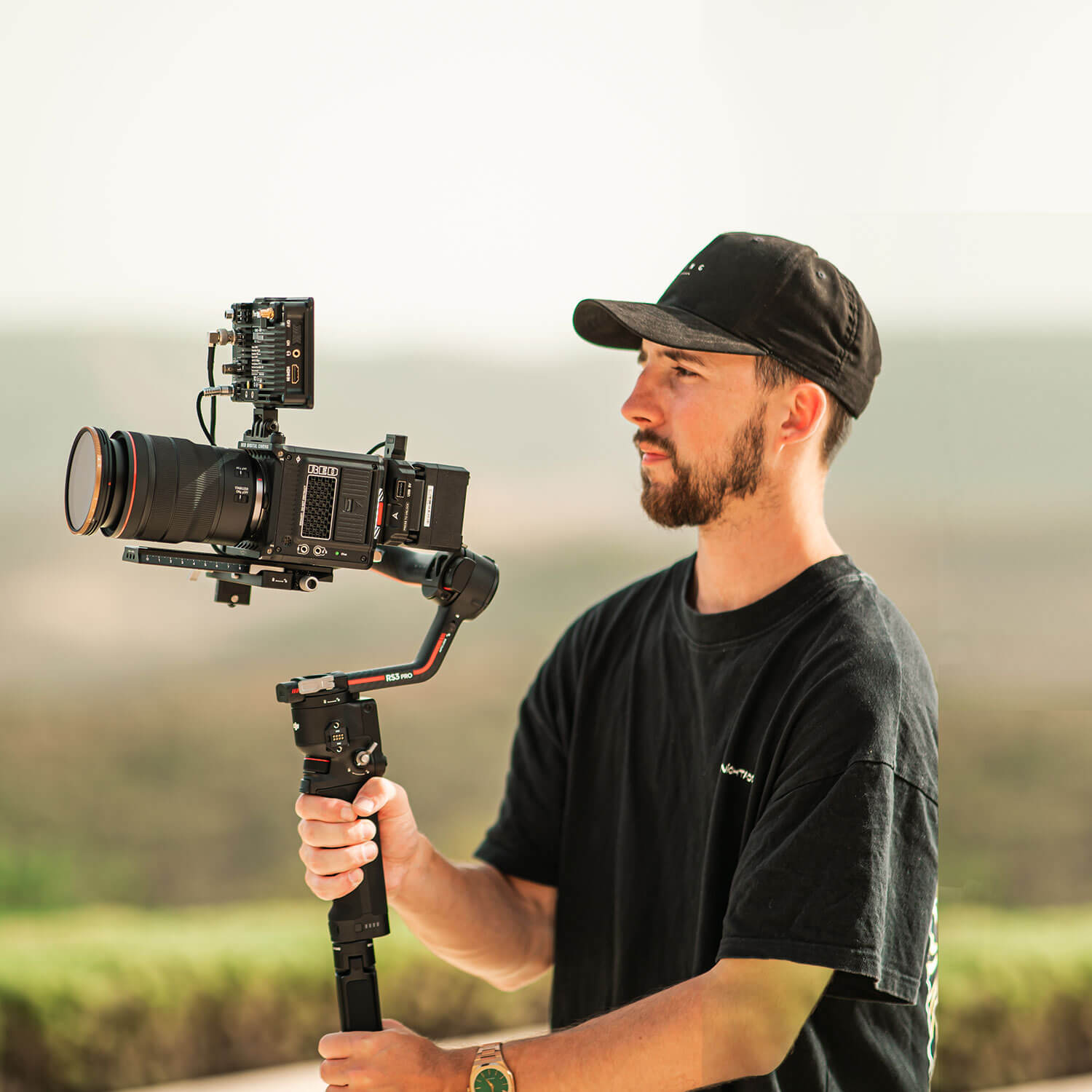 I've always been a self-starter and loved experimenting with new ideas and learning new things. As a 14-year-old, I began learning web and graphic design on my own by watching tutorials online. I knew right away that this was what I wanted to study, so I eventually went to school for multimedia design and graduated in 2014.
During the last year of my study in multimedia design, I started a business making graphic designs and creating websites for clients. This was the beginning of my career and it made me even more interested in the filming and animation industry.
After school, I took a job working full time in the graphic design industry…but over time I began to feel stuck in the process of doing the same things over and over again every day. My mind and creativity were not engaged in these tasks and it began to feel like a copy and pasting job rather than one filled with inspiration and innovation. So, while continuing to work 40 hours a week, I starting working on creating my own freelance videography business.
I bought myself the Panasonic GH4 camera and picked up one of the first professional drones with camera capability—the Phantom 1 with a GoPro. Soon I was moving into the exciting and creative world of videography and drone videography!
Epic Pixel was born as I transitioned out of my fulltime job and into the world of a fulltime freelance videographer. I now strive to achieve the highest quality results with some of the best professional gear on the market, including the Panasonic GH5, DJI drones, Stabilizers, and more.
THESE DAYS YOU CAN FIND ME…
Currently, I travel across the world to work with brands on projects ranging from hospitality/resorts to events. My customers trust me as a professional to do what they know I do best, and they love the results!
Whether shooting in my home country or shooting abroad, my clients call on me because they know I always get them the results they need. I give 110% in my work, enjoy every second of it, and each day I continue trying to be even better than I was before.
Check out some of my recent projects with brands like DJI, LaCie, and Karma, and then get in touch at the contact page if you have a project you want me to work on!